The club would like to announce the appointment of our new Head Coach for the Adult Contact Team, Adam Wilkin.
Coach Wilkin comes with an impressive coaching resume, most recently leading the outstanding Youth and Junior programme at Gateshead Senators. This led to various players having the opportunity to play for the Great Britain squad and also gaining scholarships in the States.
Outgoing Head Coach and now Chairman, Darren Mitchell was elated with the appointment.
It didn't take long for discussions once Adam applied for the role. His visions align with mine and the fellow committee members. We want to cement the clubs future, from cadet level through to Adult and I feel working together, this move will aid that vision.

I've known Adam for a long time and when I stepped down, I was quoted as saying, "I want to bring in a new Head Coach to freshen things up". Adam brings that, I've seen him work, especially as he coached my own son at Junior level.

Adam has had a great relationship with the club and knows the current roster well, this will be an easy transition but I support him in order to make that happen.

This is a great move for both the club and Coach Wilkin and one we are very excited about.

Chairman, Darren Mitchell
Coach Wilkin states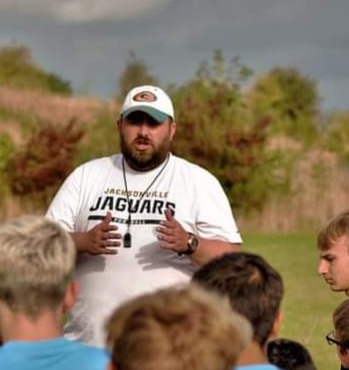 After having spent a long time with the Senators Academy and a short period away from the game I feel it's time for a change, after talking with the Steam, it was clear that our goals aligned and I knew I had to take the challenge.

I have had a very close relationship with the Steam over the last few years and I'm very impressed with the work Darren Mitchell has done with the side and I very much look forward to working alongside him and the rest of the Steam, it's clear the Steam have very good foundations in place already but the step up to Division One will be difficult but one I know the players will grab with both hands.

I look forward to the challenge and look forward with working with all the talent involved with the team. To all my former players at the Senators Academy I know you guys will go onto great things and I look forward to seeing you grow and develop and I will always be here for advice if needed. To all of the Darlington Steam let's get to work!

Head Coach, Adam Wilkin
Welcome to the Steam family Wilkin and we look forward to the upcoming season and what you have in store for the future. We are sure that you will help drive the steam forward with the committee fully behind you! Good luck.